Attention NJB Families: Very Important Information from NJB
Please read information carefully regarding Return To School Survey (options)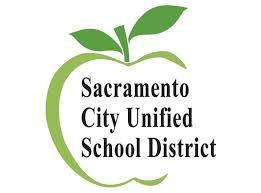 Please complete the form at the below link to provide us with information about your student's preference for returning to school. This form should be completed for each student. The form will close on Weds. March 24th, 2021 at 5:00 p.m.

Hello NJB Families,
As COVID-19 rates continue to decrease in our community and under the guidance of Sacramento County Public Health and the California Department of Public Health, we are looking forward to safely welcoming students back to optional in-person learning starting next month. Please view information about our district's Health and Safety protocols at and our work to ensure a safe campus environment at: https://reopeningdashboard.scusd.edu/
We are requesting that all families indicate their choice of learning option for their student. The option you select for your student will be the learning model they will participate in for the remainder of the year. Please check your selection, complete the information, and return this form to one of the email addresses listed below.
Hola Familias de New Joseph Bonnheim,
A medida que las tasas de COVID-19 continúan disminuyendo en nuestra comunidad y bajo la guía del Departamento Salud Pública del Condado de Sacramento y el Departamento de Salud Pública de California, estamos deseando dar la bienvenida a los estudiantes de manera segura a un aprendizaje opcional en persona a partir del próximo mes. Por favor, vea la información sobre los protocolos de salud y seguridad de nuestro distrito en returntogether.scusd.edu y nuestro trabajo para garantizar un ambiente seguro en el campus en reopeningdashboard.scusd.edu.
En este momento estamos solicitando que todas las familias indiquen su opción de aprendizaje para su estudiante. La opción que seleccione para su estudiante será el modelo de aprendizaje en el que participarán por el resto el año
–