NJB and SCUSD Schools CLOSED for the Duration of the School Year.
Please read important information below.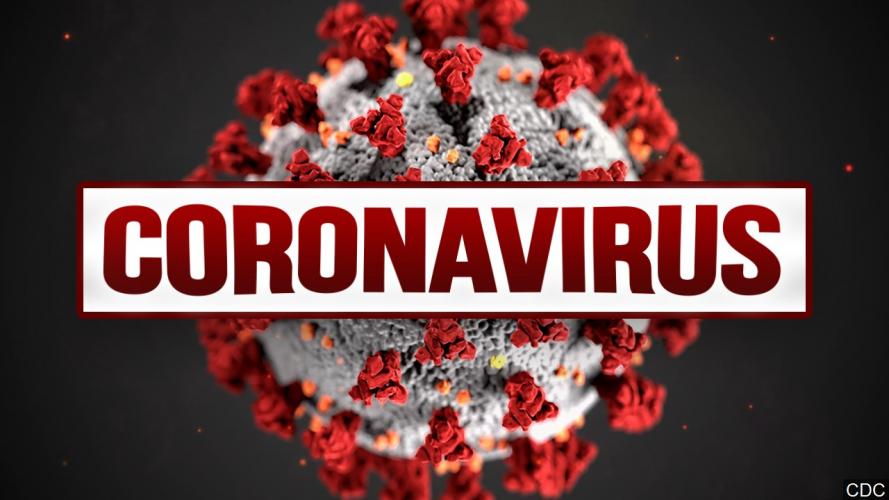 Sacramento Public Schools Superintendent and School Board Order Limited District-Wide Closure of Schools Beginning on Monday, March 16 to Mitigate Spread of COVID-19
Monday, March 16 through Wednesday, March 27. During the closure, the District will continue to work to prepare to educate our students and support our community during the COVID-19 public health crisis.
Schools will be open to all students and staff tomorrow, Friday, March 13. If families want to keep students home tomorrow, it will be an excused absence. As stated previously, if a student or staff has a medical condition that places them in the high risk category for COVID-19, they should stay home.
Schools will remain closed through Friday March 27, 2020 to conduct thorough disinfecting of all classrooms and implement protocols that are consistent with new Executive Orders issued by Governor Gavin Newsom in the past 24 hours, as well as guidelines from the California Department of Public Health, and the Centers for Disease Control. We will provide an update regarding any extension of the period of school closures.
The temporary closure will allow the District to do the following:
Conduct deep cleaning and restock cleaning supplies
Disinfect all school campuses
Ensure all classrooms have essential supplies
Continue to ensure adequate hand washing supplies are available
Establish protocols regarding school events, field trips, and other gatherings
Conduct discussions with labor partners to keep staff safe
Provide staff training on prevention and mitigation measures (i.e. handwashing, sick protocols)
Last night Governor Gavin Newsom announced that California public health officials issued an updated policy on gatherings to protect public health and slow the spread of COVID-19. He also reiterated that districts follow guidance provided by the California Department of Public Health regarding potential school closures if a student, teacher, or staff person tests positive for COVID-19.
"Our district and community are facing an unprecedented health crisis. In our response to COVID-19, we must depend on the wisdom of our public health experts and our elected officials, and we count on the resolve of our community to weather this crisis together by implementing preventive and responsive strategies," said Superintendent Aguilar.
"As Governor Newsom said today at a press conference he held this morning, our schools are essential in our community. We do not make the decision to close schools lightly, and we recognize the concerns and the difficulties that this decision may pose for families," Superintendent Aguilar continued. "The District has notified our elected leaders and are in contact with all families so they are aware of this development, and have information on how to access school meals and other essential services that the District will continue to provide during this temporary closure."
"While there is no perfect solution to this public health crisis, the goal is to slow the spread of the Coronavirus. The District will continue to follow the Centers for Disease Control and California Department of Public Health guidelines and temporarily closing schools district-wide in order to disinfect classrooms and plan new social distancing protocols will help with the mitigation effort," said Dr. Peter Beilenson, Director of the Sacramento County Department of Health Services.
Sac City Unified will continue to provide meals for affected students through the school nutrition programs during next week's district-wide school closure. To ensure the nutritional well-being of our students while at home or under other care, our District will be distributing breakfast and lunch meals every day of the school closure for any child 18 years of age or younger to take home at locations across the district.
"We will resist a future district-wide closure of schools unless public health experts indicate that doing so will better protect the health and well being of students and the larger community than keeping our schools open and keeping healthy students in school," said Superintendent Aguilar. "This is a very fluid situation, and as we learn of new cases and we receive new guidance from health officials, we will continue to update our school community. All decisions related to this public health crisis will continue to be made in close consultation with Sacramento County Public Health (SCPH) as we assess how best to keep our students and school community healthy and safe."
All students, staff, and community members are urged to follow the District health policy based on guidance from the SCPH to protect those who are most at risk in our communities:
All students, employees, and family members should stay home if they are sick. If a person is showing symptoms such as fever, cough, or shortness of breath, they should stay at home from work or school until free of symptoms for 72 hours or after seven days from the start of symptoms, whichever is longer.
People at higher risk due to age or conditions such as cardiovascular disease, cancer, heart disease, or lung diseases such as COPD, as well as those with severely weakened immune systems should consider staying home and away from gatherings where people are within arm's length.
Sac City Unified has a web page dedicated to answer frequently asked questions about COVID-19 at www.scusd.edu/covid-19, which will be updated regularly with information received from Sacramento County Public Health and the Centers for Disease Control and Prevention.
The health and safety of all Sac City Unified students is our greatest concern, and we thank everyone for understanding and doing their part to keep our students and school community healthy.